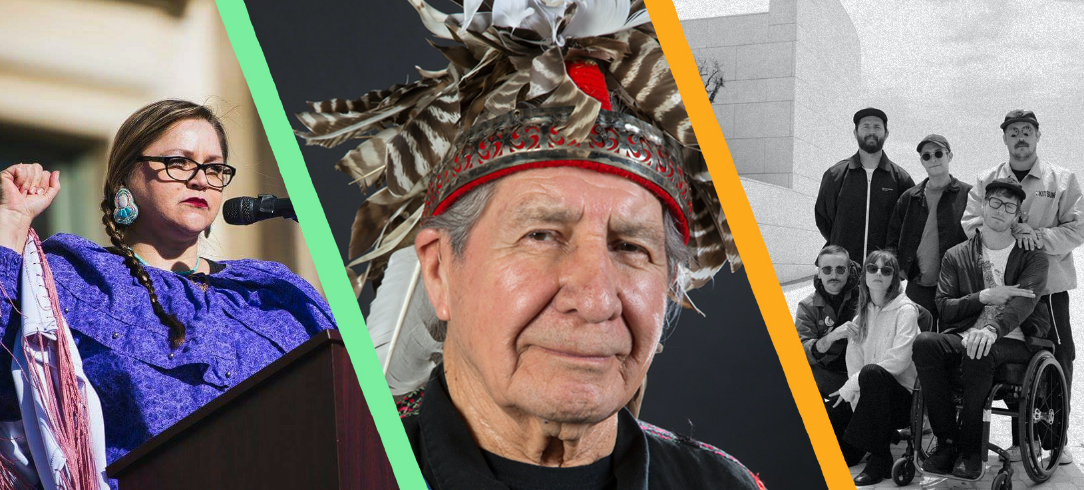 EARN: Once-in-a-lifetime experience with living legend Oren Lyons, Paulette Blanchard & member of Portugal. The Man
What is the Earth telling us right now?
One super change-maker will have the chance to join a live Zoom roundtable with environmental scientist and Absentee Shawnee & Kickapoo tribe member Paulette Blanchard, and Faithkeeper of the Turtle Clan of the Seneca Nations of the Iroquois Confederacy Oren Lyons in a conversation led by a member of the Grammy Award-winning band Portugal. The Man.
The recipient of this reward will also receive a personal letter of recognition of achievement in outstanding participatory efforts in the spirit of 'Akapamata,' whose contribution of sharing and amplifying authentic Native American voices and stories have helped further the representation of Native American communities.
Additional Award Features:
Exclusive meet and greet with the participants prior to event.
All-access crew pass — be involved as little or as much as you want in the making of the show, from pre-production to live show.
Social media shoutout/spotlight on Bright Path Strong's social channels and email newsletter.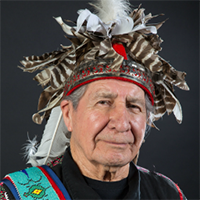 Chief Oren Lyons
International Human Rights Advocate, Environmental Activist Oren Lyons is a Faithkeeper of the Turtle Clan and serves as a Member Chief of the Onondaga Council of Chiefs and the Grand Council of the Iroquois Confederacy, the Haudenosaunee Peoples. He has been active in international Indigenous rights and sovereignty issues for over four decades at the United Nations and other international forums. In addition to his many accolades for extraordinary achievements, Oren holds a Juris Doctorate of Law from Syracuse University and is the recipient of the prestigious Rosa Parks and George Arents Awards for environmental and social activism, as well as the Green Cross International Environmental Icon Award (2019).
---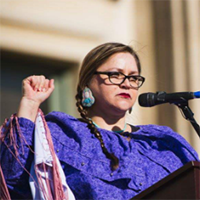 Paulette Blanchard (Absentee Shawnee & Kickapoo)
Paulette Blanchard, Absentee Shawnee & Kickapoo, is a current PhD candidate in the department of Geography at the University of Kansas, and a 2018-2020 Diversity and Inclusion Fellow with the University of Corporation for Atmospheric Research. Her current work addresses Indigenous science, Indigenous led environmental movements and activism for Indigenous Peoples and other intersectional and marginalized populations.
Paulette holds a Master of Arts in Geography from the University of Oklahoma and a Bachelor of Arts in Indigenous & American Studies from Haskell Indian Nations University.
---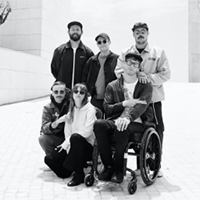 Portugal. The Man
Portugal. The Man is a Grammy Award-winning rock band from Wasilla, Alaska, currently based in Portland, Oregon. Recipients of the Public Sector Leadership Award from the National Congress of American Indians (NCAI) and Legend Award from the Native American Music Awards, the band is widely recognized for their activism and advocacy for Indigeous rights. A Portugal. The Man show always opens with a land acknowledgement ceremony, and in July of 2020, they announced the launch of the PTM Foundation, an organization "focused on building community resilience, empathy, and awareness through music, stories, art, education and connectivity."
How to Win
Earn 10,000 heartbeats and be the first to claim this once-in-a-lifetime reward